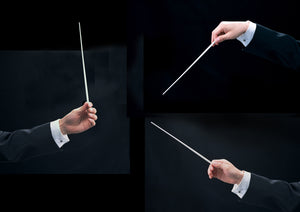 60 Minute individual lesson delivered by Zoom or F2F. Let's work together on the things you want to develop, whether they be physical technique, interpretation and score preparation, gesturing, rehearsal technique, repertoire selection, communication & ensemble leadership or lots of other vital skills on the podium. You're the boss, but I can help!
Book your preferred time directly through here and I will confirm closer to the date.
You can reschedule the lesson at any time, but if you really need to cancel, please let me know by email and I will refund your fee in full.